Brian Eno's Obscure Label
2010/04/23 Filed in:
music
In music, the album art does not necessarily have to follow a series just for a single artist. When the multi-genre avant-garde musician Brian Eno created the Obscure record label in 1975, he created a means for showcasing new experimental pieces of work by primarily obscure musicians to a wider audience, hence the name of the label. No fewer than ten records were released on the Obscure label until 1978, when Eno started his "Ambient" series, which I will feature in a later post.
All ten albums in the series feature the same background image formed from overprinting a photo of a city with black ink. However, each album – with the exception of one – has a unique small section that reveals the brightly-colored image underneath. The artist and title for each album remains consistently in the upper left in white Helvetica type. One could interpret these covers represent how this series is bringing each of these works out of obscurity, as the windows showing the photo underneath share what it is obscured by the overprint of the black ink.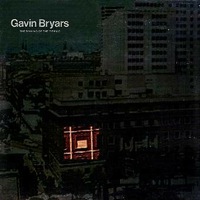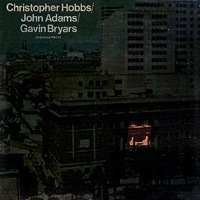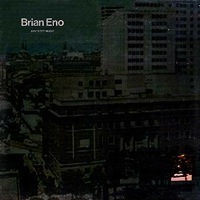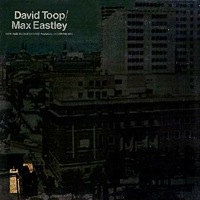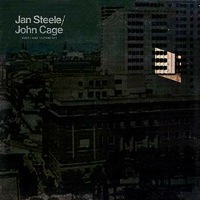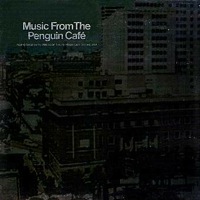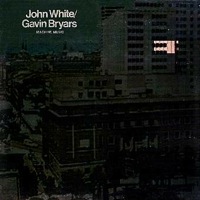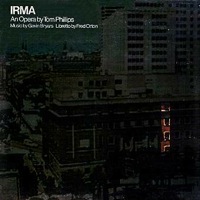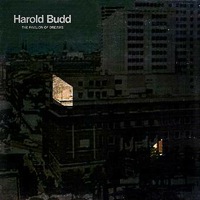 John Bonis of CCS was responsible for the design of the covers for the series. I am not able to find any other information on him or his work other than this project. After the departure of the Obscure label, some of the artists have released their albums with different album art, including Eno's Discreet Music, Budd's The Pavilion of Dreams, and The Penguin Café Orchestra's Music from the Penguin Café Orchestra, making them part of the canon of their body of works. Unfortunately, at least half of these albums have not seen a release on CD, let alone a vinyl reprint, since 1982 on the EG Records label.

1975, The Sinking of the Titanic by Gavin Bryars
1975, Ensemble Pieces by Christopher Hobbs, John Adams, Gavin Bryars
1975, Discreet Music by Brian Eno
1975, New and Rediscovered Musical Instruments by Max Eastley, David Toop
1976, Voices and Instruments by Jan Steele, John Cage
1976, Decay Music by Michael Nyman
1976, Music from the Penguin Café by Members of the Penguin Café Orchestra
1978, Machine Music by John White, Gavin Bryars
1978, Irma an opera by Tom Phillips, music by Gavin Bryars, libretto by Fred Orton
1978, The Pavilion of Dreams by Harold Budd